Taking Care of Your Teeth with Composite Dental Fillings
Maintaining your teeth is very important. When neglected, tooth decay can quickly damage the enamel, resulting in a snowball effect of additional damage, sensitivity or extreme discomfort. Fillings help strengthen the teeth and reduce any damage or risks beneath the surface. Composite dental fillings keep the appearance of your teeth healthy and decay-free.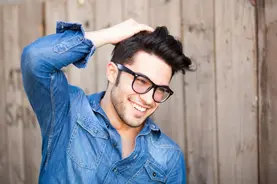 What are Composite Dental Fillings?
Composite dental fillings are used to restore tooth decay and cosmetic improvements. A mixture of tooth-colored plastic and glass or acrylic resin, they are designed to withstand moderate pressure from chewing. They can be used on front or back teeth. Composite fillings offer some advantages over amalgam fillings, such as coloring the filling to match existing teeth. A dentist at Dr. Hattar Dental and Orthodontics will be able to match your fillings to match your smile and maintain your appearance.
Composite Dental Fillings in Victorville, CA
Dr. Hattar Dental and Orthodontics provide comprehensive dental care in the treatment of teeth and use of composite dental fillings. The staff consults every patient on the benefits and potential implications to consider when selecting composite dental fillings. This is a process that improves the appearance but is only one option when restoring the teeth.
What Are the Benefits of Composite Dental Fillings?
There are a number of benefits associated with composite dental fillings:
Tooth-colored resin
Prevents tooth decay
Provides greater support in the bonding process
Reduction in tooth damage
Greater versatility in tooth repairs
Improved appearance
Cosmetically, composite dental fillings help maintain an attractive appearance. For individuals working in the media or in image-conscious professions, this is the preferred option but works well for individuals who want to maintain continuity in their current appearance. In both cases, there are a number of other considerations that should be involved in the decision-making process.
First, the life cycle of the material is not as durable as traditional amalgam. Composite dental fillings usually last for about five years but can be prolonged with proper maintenance. The cost of this material is higher than traditional amalgam which could play a role in the final decision. Many individuals opt for this selection regardless of the cost due to the versatility and ability to maintain their current appearance or improve their smile.
Contact Our Dentist in Victorville for More Information Today!
All of these factors play a role in preventative maintenance for your teeth. Working with an experienced dental team like Dr. Hattar Dental and Orthodontics and his professionally trained staff can help you make the right decision and focus on your goal of healthy teeth. While an outside appearance can provide confidence for your image, knowing you have a healthy set of teeth is well worth the time and effort in working with your dentist. For more information, contact a team member today at (760) 243-3595. We are ready and able to assist with office locations in Victorville.