Dr. Fahed Hattar
Victorville, CA Dentist
Dr. Hattar Dental and Orthodontics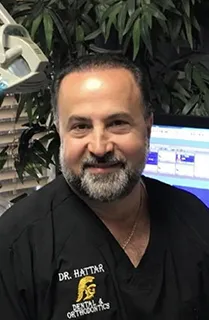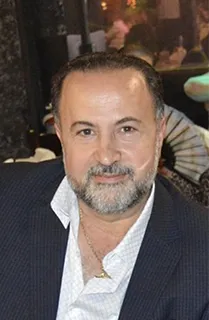 Dr. Fahed Hattar's dentistry is continuously growing and expanding. His location in Victorville is convenient within San Bernadino County, affordable and effective for the entire family.
Dr. Hattar is dedicated to providing you the quality oral health care you deserve. He graduated from USC and continues to update his skills and knowledge so you receive the most up-to-date care. He understands the value of preventive care when it comes to taking care of your teeth.
He encourages twice yearly visits for cleanings and examinations so we are able to identify any concerns as soon as possible. Dr. Hattar, our Victorville dentist, is also available for long-term oral care. If you are suffering from teeth pain, gum disease, sleep apnea, bite problems, teeth staining or are in need of bridges, crowns or implants, Dr. Hattar is able to care for all of these needs. He wants to be the one to identify your concerns and care for them. We do not send you to an outside surgeon for extractions or root canals. Instead, we perform those services in our Victorville location. This ability of Dr. Hattar's puts you at ease since he has been with you from the beginning. You do not have to explain your health history, change your insurance or travel to a different location. We successfully provide all your oral health care services in one place.
Dr. Hattar and His Oral Health Team
Dr. Hattar surrounds himself with successful, educated and knowledgeable people. We work to bring you the highest quality oral care and educate you on ways to improve the look and feel of your teeth. Dr. Hattar personalizes each visit. He gathers your background information to uncover whether any genetic concerns will lead to issues with your teeth or mouth. He identifies any lifestyle changes to be made that will improve the look and feel of your teeth.
Dr. Hattar and our staff also discuss nutritional challenges and show you ways to eat the proper foods to support healthy teeth and gums. Many misconceptions exist on the best ways to care for teeth to keep them healthy throughout your life. We remove these myths and supply you with facts so you are able to keep your teeth for as long as possible. Healthy gums also prevent infections in your mouth and other organs such as your heart. Our goal is to keep your mouth as healthy as we can so the rest of you remains healthy as well.
Visit Our Victorville Dentist for Yourself Today
Dr. Hattar welcomes any questions and encourages conversations that improve the oral health of you and your family. We want to share our knowledge with you and look forward to serving you. Our team speaks English, Arabic and Spanish to serve a variety of San Bernadino County residents. Please call us to schedule your visit and meet our team. We can be reached at 760-243-3595.